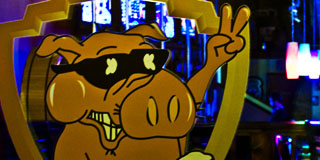 Open until 2am 7 days a week


Have a drink...
We are a neighborhood bar in NoDa.


Locally owned and operated.


We have a lot of space and a lot to do.


Let us know what you think.


Play some games...
Beer Pong its a lot of fun!
Skee Ball score over 500 for free beer
Pool three 7 foot tables
Darts bullseye!
PunchingBag work off some steam
and more Golf and Hunting video games

Watch some games...
6 TVs at the bar and 2 in our game room


Watch the NFL playoffs and Super Bowl.


Basketball, hockey and anything else that interests you


Or just do some people watching.