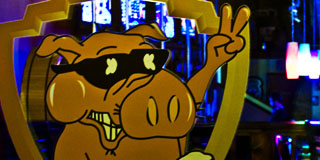 Open until 2am 7 days a week


Have a drink...
We are a neighborhood bar in NoDa.


Locally owned and operated.


With a lot of space and a lot to do.


Play some games...
Beer Pong kerplunk!
Jenga giant and tabletops sizes
The Claw win a stuffed animal
Darts bullseye!
and more skeeball, foosball, punching bag

Just hang out...
6 TVs at the bar (none on the back patio)


Listen to music


Do some textboardng!